header
Welcome to your outdoor adventure in Ticino!
Welcome to purelements® Switzerland in Ticino!
With its outdoor experiences in Switzerland, purelements® Ticino offers just the right thing for adventurers, adrenaline seekers and beginners. The Swiss canton of Ticino is a paradise for outdoor sports: canyoning, canoeing, climbing, via ferrata, mountain biking and much more! You are the clear focus in our company, we want to give you an extraordinary adventure experience that you will never forget.

The relatively small but absolutely unique Ticino offers you a great experience in the world-famous outdoor and canyoning paradise - Eldorado Ticino!

Behind the tours in Ticino offered by purelements® is the shared vision to enable you to have a unique and unforgettable canyoning experience. These canyon tours bring you into a mystical, absolutely natural, wild and sometimes demanding landscape.

We look forward to taking you to this unique wonderland!

Discover Yourself!
Slide 1
> Book now our best beginner tour!
Our highlight: Canyoning Basic in Corippo, Verzasca Valley!
Video 1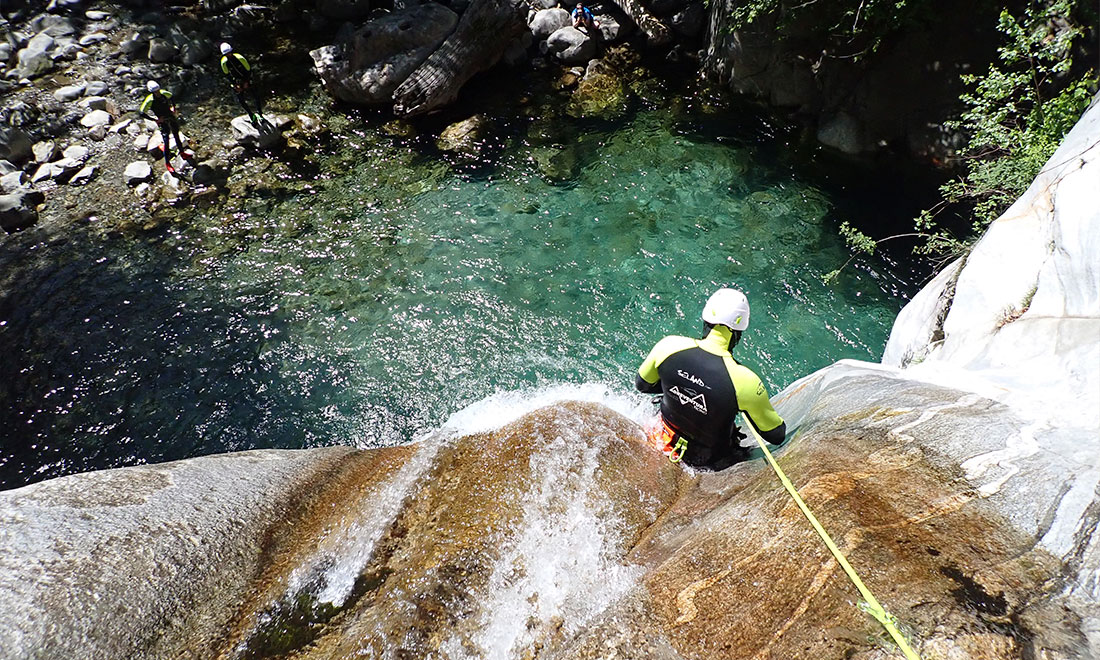 Jump into the canyoning world with us!
Video 2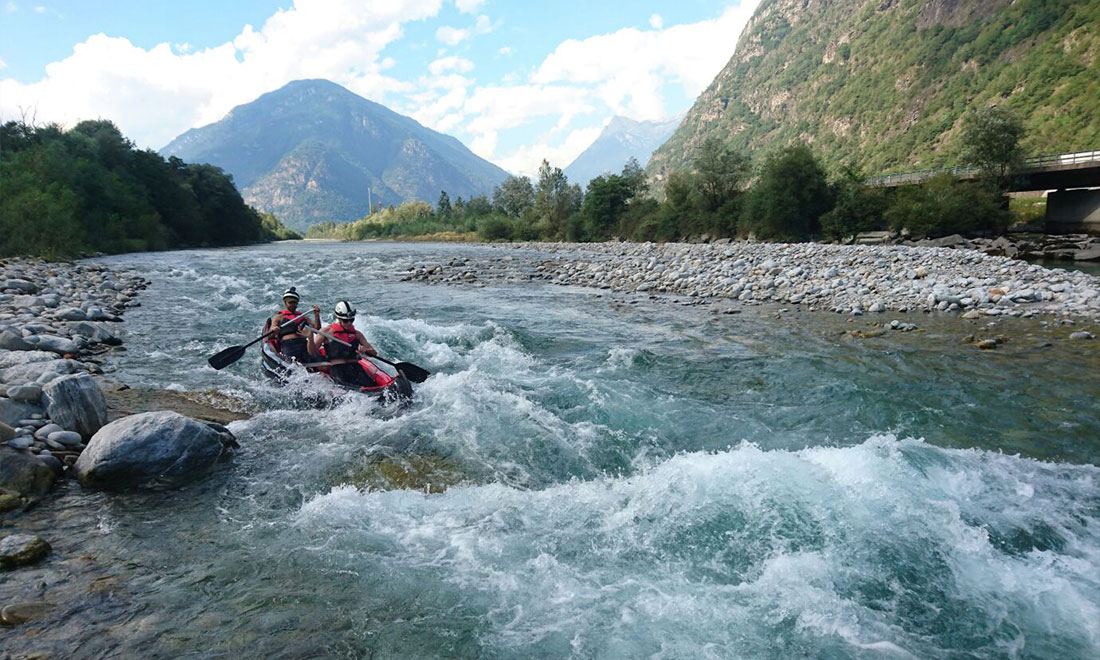 Discover the Ticino River from a canoe!
Slide 1
> Book now your canyoning tour in Ticino!
The best canyoning tours of Ticino!
Specialized, locally managed, international team and ISO certified!
purelements CH Sagl is a small outdoor company, locally rooted by the Ticino local, Florian as managing director with many regional connections and local knowledge. The team, however, is international, well traveled and highly experienced.

The products we offer are certified according to ISO standards and our canoeing and canyoning guides are experienced and well trained. They are there for you, your friends, your family and your team!

purelements® CH Sagl guarantees Swiss quality, Ticino charm and international experience.

Together with the German location in the Allgäu, purelements® is known around the world and internationally present thanks to its canyoning and outdoor trips.

Find out more below:
Canyoning in Ticino has to be done at least once in a lifetime!
purelements® Ticino canyoning tours give you a unique and unforgettable experience. Jumping, overcoming water slides, abseiling, the sight of these enormously high walls and crystal clear water, all of this awaits you. There are numerous ways to conquer a canyon, you decide how far you want to leave your comfort zone. Your safety and enjoyment of this activity is our top priority.
We look forward to taking you to this unique wonderland!
Do you want to learn more about canyoning? Visit our blog!
Here we go!
Now choose your canyon in Ticino below: