header
Bachelor party with canoe tour
The idea for your bachelor party in Switzerland: canoe tour with purelements ®
When your best friend is getting married, it's time to collect ideas for the bachelor party or bachelorette party. But as soon as it's not the usual run-of-the-mill event, but a cool bachelor party, things get tricky. What excursion tips are there for a bachelor party for women or men? What activities are suitable for a bachelor party?

A very special idea is to organize the JGA for men or women as a canoe tour on the Fiume Ticino. From spring to autumn you can go on tour together in an indescribable panorama and optionally combine canoeing with other activities for saying goodbye to the bride or groom.

Even the canoe trip with purelements® offers you many extras and flexible conditions. For example, round off the farewell to the bachelor/bachelorette with a delicious aperitif and view the first photos of the canoe tour in a happy atmosphere. The snacks/drinks will be served to you by our guide, who will take care of your safety and well-being throughout the canoe trip.

The trip with our tube canoes starts at Cresciano and leads on the Ticino in the direction of Bellinzona. The area (Ticino Riviera) is known and loved for its fabulous nature, the view of mountains and chestnut forests and the beautiful course of the river. You can decide for yourself whether it's a good idea to choose a rather easy canoe trip, or whether you also want to pass a few rapids that really add momentum to rafting.

And if you feel like it, we'll just stop at a suitable place in between and you can dive into the crystal-clear water of the Fiume Ticino during the bachelor party as a canoe tour and swim a few laps.
What can you do as a bachelor party? Cool excursion tips for the canoe tour in Ticino
A group canoe trip at the JGA is an extraordinary experience for male and/or female participants, because it starts with a fun challenge that you master together and puts you in the best of moods. There are also a number of ideas and activities in Ticino that will make the JGA a complete success for both women and men.

Popular excursion destinations for bachelor or bachelorette parties after the canoe trip on the Ticino are, for example, Ascona and Bellinzona. A swim in Lake Maggiore is also a great addition, or a hike, a barbecue, a visit to a chic Ticino restaurant - casual and fun or prettied up and styled, just as you think is appropriate for the occasion.

If the tips and ideas for the JGA are not enough, the list can be extended at will. As a group, you can book additional activities for your extraordinary bachelor party. In the immediate vicinity you will find the possibility of go-karting, bungee jumping, skydiving or canyoning, which you can book online at purelements® as a second event for canoeing.

In between there will certainly be time to take part in a wine tasting, sip a cocktail or enjoy the specialties of the region in a Ticino grotto.

If you are still in the mood for an exuberant party, you will find enough space to dance and celebrate in the Vanilla Club - but please consider the tip to reserve the tickets for the JGA in advance! With such a cool and extensive program for saying goodbye to male or female bachelors, it is of course best if you plan a multi-day JGA with an overnight stay.
Here are a few tips for a successful JGA weekend in Ticino
Arrival on Friday evening by car, bus or public transport.
Fine evening meal in a special restaurant or in a grotto with typical Ticino dishes: polenta, alpine cheese, Ticino platter, formagella, onion soup, (link to the restaurant page)
Enjoy a few drinks in the bars in Bellinzona or at the Lido di Locarno ;D
For overnight stays we can recommend the Hotel Unione in Bellinzona or the Ostello Montebello in Bellinzona
Good breakfast
Canoe tour with purelements®
Enjoy an aperitif in Ascona
Dinner at the Osteria Ticino in Ascona
A cozy evening in Locarno or a wild party in the largest disco in Ticino (Vanilla Club, make sure you reserve seats in advance!) as an alternative Pix Club in Ascona
deserve a lie-in
Today is time for relaxation! And the best way to do that is at the Termali Salini & SPA in Locarno. Don't feel like relaxing? No problem, we can do a canyoning tour with you! If your group doesn't agree, we can recommend the Splash & Spa where you can relax but also have fun on the slides!
After such a weekend you can only go home in a good mood and relaxed :D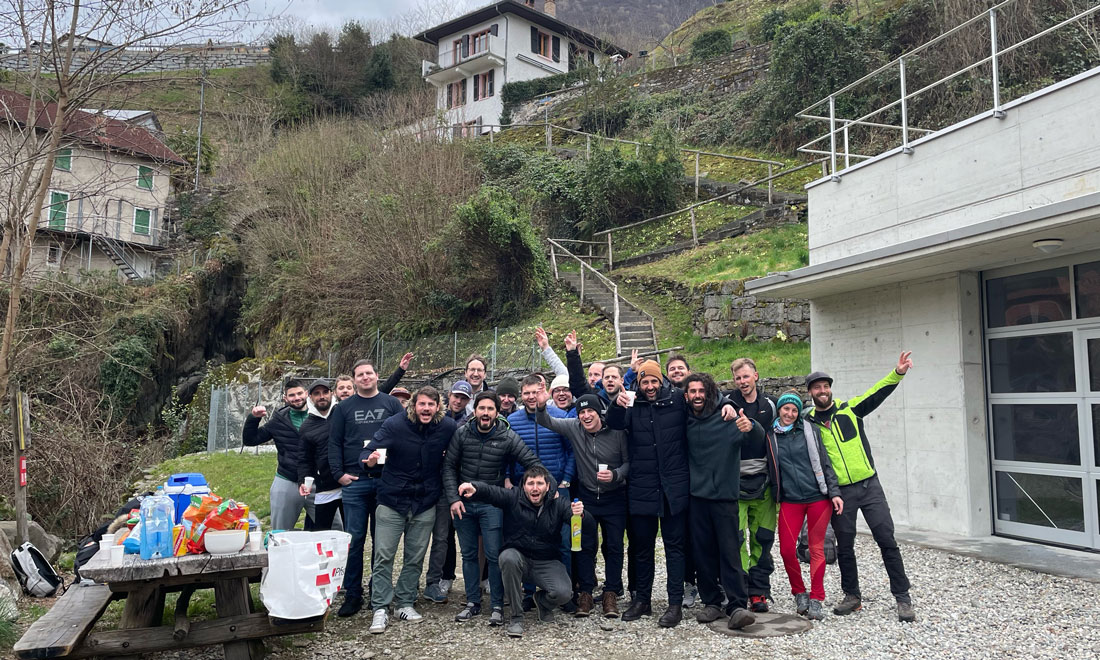 JGA for women or men with purelements®: easy booking, flexible conditions
Once you have agreed on your ideas and the schedule including a group canoe for the bachelor party, you can easily book canoeing, rafting and canyoning, if you wish, online with us.

If you plan very early and do not want to make a final decision regarding the date and number of participants, but want to be sure that we can offer you a canoe trip to the JGA as a private and exclusive group, simply choose our Super Plus tariff.

If everything is already settled, the option for small budgets is an option (Super Saver tariff). The following applies to all tariffs: The photo shoot is a fixed and free part of your JGA with purelements®. You can book other extras, such as the aperitif mentioned, as an option; the Super Plus tariff already includes it, as well as free entry for one accompanying person from Bachelor or Bachelorette.

You have a total of five different tariff options to choose from with us to book canoeing as a bachelor party. The places are then reserved for you and your friends and you can look around without stress for ideas and activities with which you want to round off canoeing on the Ticino.

All canoe tours for which you register as a group are organized exclusively and only for you - provided, of course, that the minimum number of participants is reached or you book the appropriate tariff. This is how canoeing on the Ticino becomes a great event for male and female bachelor parties and a farewell where you are completely alone, led by an experienced guide.
We know how difficult it is to plan a group. On the day of the adventure, someone has to cancel or falls ill, which is why we have put together packages that will make it easier for you. You choose which tariff you want and have the specified no-shows (short-term cancellations, non-appearance at the event) included and, if the worst comes to the worst, we will even reimburse you in full. Furthermore, you only have to determine and report your final number of participants by the day specified in the tariff. This gives the organizer of the group flexibility and financial security.
Planning and implementation of the tour
Coordination of the canyoning event on site
Support from certified purelements employees (certified canyoning guides)
Guide-guest ratio is maximum 1:7 or 1:8
No time pressure!
Special equipment required for the tour
Photo service
Own safety standards for canyoning
A general state of health in good health. Health impairments are taken into account when planning the tour.
Restrictions regarding a head for heights and swimming skills as well.
tariff
minimum
Attendees
No-Shows ⓘ

depending on the tariff, you have a certain number of no-shows




inclusive (no-show)




means no-show on the day of the event




despite booking made) In addition, you must your




final number of participants up to the specified




Notify us of the time!

photo service
Meeting-
modification
ⓘ

Depending on the tariff, you can keep the appointment until the specified date




Change the time if necessary extra costs are due

Substitute-
Attendees
ⓘ

Depending on the tariff, you can




Exchange participants and a substitute participant




if necessary, extra costs are due

private tour
ⓘ In the case of a private tour, we do not book any more
participants to your group. you are alone
as a group with the guides on the way.
aperitif
ⓘ

Depending on the tariff, you can book an aperitif or not,




the aperitif is already included in the premium tariffs.

Flexible
start time
ⓘ

With this option you can create your own,




choose an individual start time according to your needs.

Free
person
ⓘ

This option indicates whether an accompanying

person


(bachelor, birthday child) comes on tour for FREE

Guides/
guest ratio
ⓘ

indicates how many guests




by a guide maximum




are cared for

super saver
12 people
in Val Vira
10 people
in Boggera & Corippo
no no shows included
final TN up to 14 days before

✓

✗

✗

✗

✗

✗

✗

1:8
saver
8 people
1 no show included
final TN up to 10 days before

✓

✓

CHF 5 per person
up to 7 days before

✓

up to 3 days before the event
15 CHF per transfer

✗

✗

extra bookable

✗

✗

1:8
Regular
6 persons
up to 2 no-shows included
and 100% refundable
final TN up to 7 days before

✓

✓

up to 7 days before

✓

until the day of the event
15 CHF per transfer

✓

from 12 people
included

✗

extra bookable

✗

✗

1:8
Flex
6 persons
up to 3 no-shows included
and 100% refundable
final TN up to 7 days before

✓

✓

up to 3 days before

✓

until the day of the event,
free of charge

✓

✓

✗

✗

1:7
FlexPlus
6 persons
up to 5 no-shows included
and 100% refundable
final TN up to 3 days before

✓

✓

up to 3 days before

✓

until the day of the event
free of charge

✓

✓

✓

✓

1:7
Supporting program and alternatives for group members who do not want to go on a canoe tour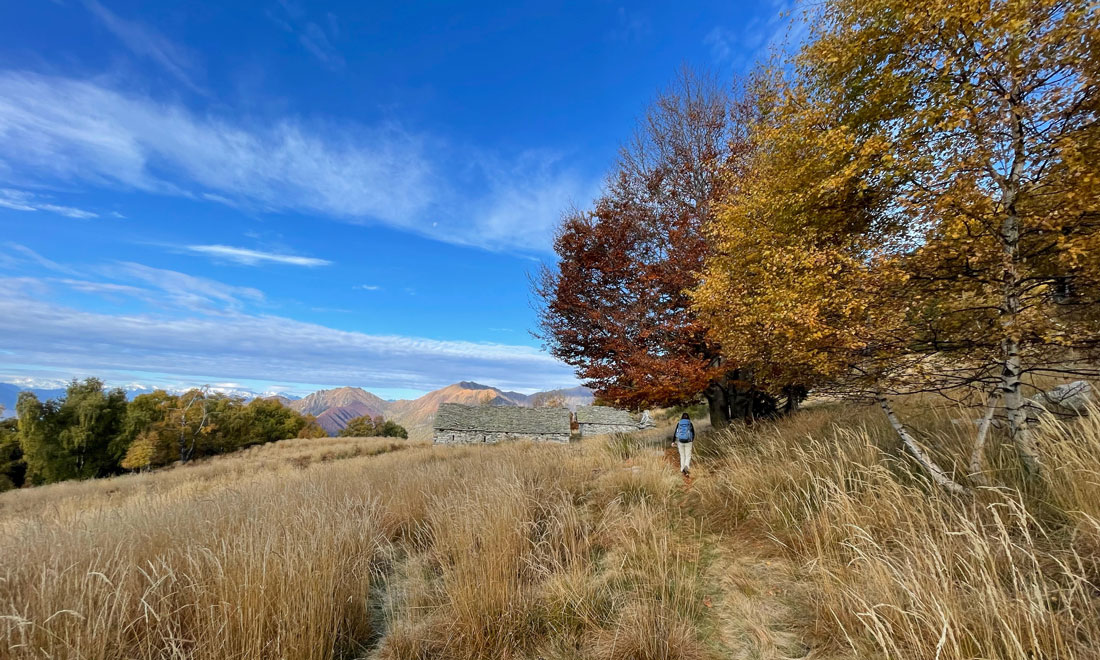 Ponte dei Salti in Lavertezzo
Visit Ascona
Wine tasting Ticino
Visit Bellinzona and its castles
Enjoy a cocktail at the Lido di Locarno
Go to the disco at the Vanilla Club
Splash & Spa Rivera
Those who do not want to do the canoe tour can take the driver or public transport to the beach in Arbedo and have something at the bar there, enjoy the river and wait for colleagues.
Hike to the Ponte Tibetano Carasc
Canyoning tour with purelements®
Visit Bellinzona and its castles
Water activities on Lake Maggiore
Hike from Cardada